Click Our Guides Below for Help

Heating Repair Lehigh Acres FL | Top Maintenance Experts
Our Work in Lehigh Acres -
1 Review
Reviews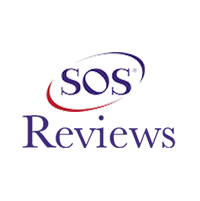 Nahuel Gauna -
06/24/2022
Lehigh Acres
Ryan was great, friendly, professional and knowledgeable. Explained everything and did an excellent job.
Good heating is important for everyone who lives in an unbearably cold region. Heating is a necessity to keep you comfortable during those chilly winters. Sometimes your heating system may break down as technical faults are bound to happen in any household.
For that, you will need a reliable maintenance service by your side. We aim to provide premium repair services to our clients so that they get to live their lives in peace and tranquility.
A quick and reliable repair service will help you live comfortably in the coziness and warmth of your home. Having a broken system will come at a great cost, but with the help of good repair service, you can save yourself from a lot of trouble.
Heater Installation and Maintenance Services Near You
The control for your room temperature should stay in your hands. A broken heating appliance can truly disrupt your peace at home, and because of this, you need the best and most reliable service.
A reliable repair service will help you maintain excellent heating for your rooms. Our experienced technicians at your service will help you maintain the coziness of your place. The services are quick, efficient, and reliable.
Our experienced technicians assure you the best services to help you recover from your loss and provide you with the best repair services ever.
Need Your Heating System Installed or Fixed? Call Our Nearby Experts!
A good system goes a long way, and once it's broken, it can cost you a lot more than you would expect, but a good repair service assures you with premium services. Making your heater as good as new, our service provides you with the finest facilities that aid your comfort. If you notice any of the following signs, it's time to give us a call.
Your electricity bill is more than what it usually is
Although the appliance provides normal heating for some rooms, other rooms are either too cold or too hot
Your system is making unusual noises
The temperature doesn't match with what you have set
Your heating appliance is not delivering hot air
An unusual amount of dry air and dust is coming out of the appliance
So it is in your best interest that you detect any problem before it starts to disturb your comfort. Give us a call today to make sure your system is in good working condition.